Gelmix Wholesale is available to select retailers, DME providers and health care institutions. Sign in to your Wholesale Account below or apply for a new Wholesale Account today.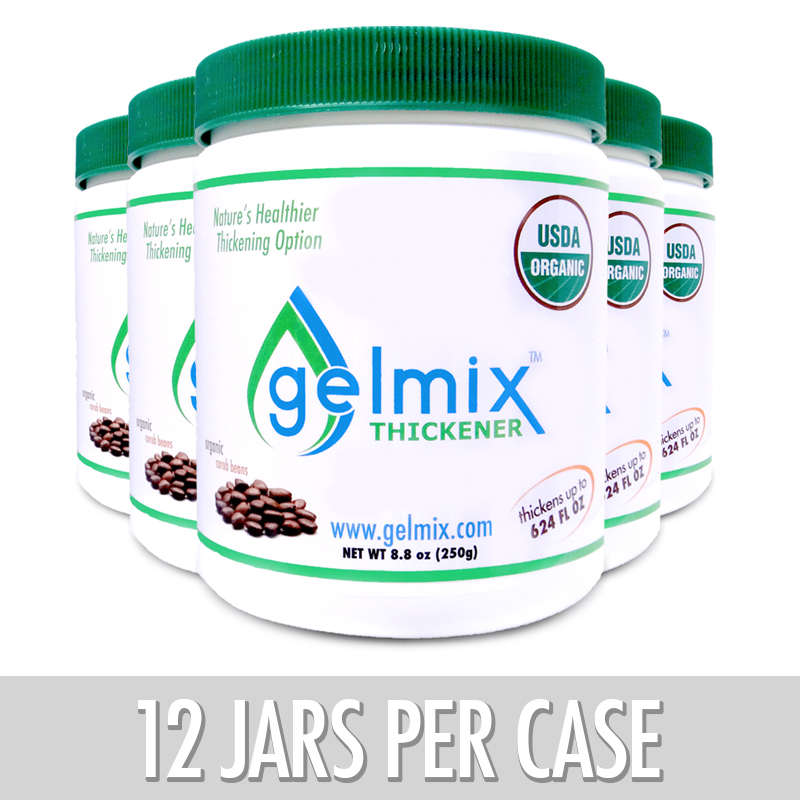 Gelmix 250g Jars Wholesale
(Qty 12 Per Case)
USDA Organic Thickener for Breast Milk, Formula & Liquids
Case of 12 jars, each jar (8.8 oz) equals 104 servings
and thickens up to 624 fluid ounces of liquid
Product ID WHO-GEL-001
Free shipping when you buy 4 or more cases!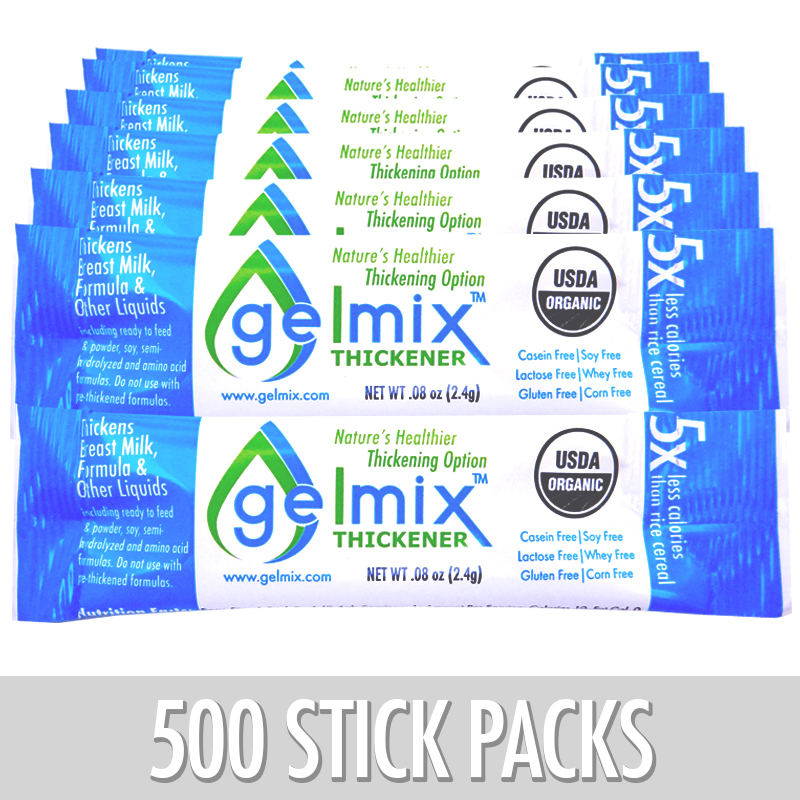 Gelmix 2.4g Stick Packs Wholesale
(Qty 500)
USDA Organic Thickener for Breast Milk, Formula & Liquids
Case pack of 5 boxes of 100 stick packs each (500 sticks total)
Each stick pack (2.4g) thickens between 4-8 fluid ounces of liquid
Product ID GEL-WHO-003
Gelmix 2.4g Stick Packs Wholesale
(Qty 100)
USDA Organic Thickener for Breast Milk, Formula & Liquids
Case of 100 stick packs, each stick pack (2.4g)
thickens between 4-8 fluid ounces of liquid
Product ID GEL-WHO-002